View News & Events Details
View News & Events Details
Tuesday, September 26, 2023
A great achievement!!!!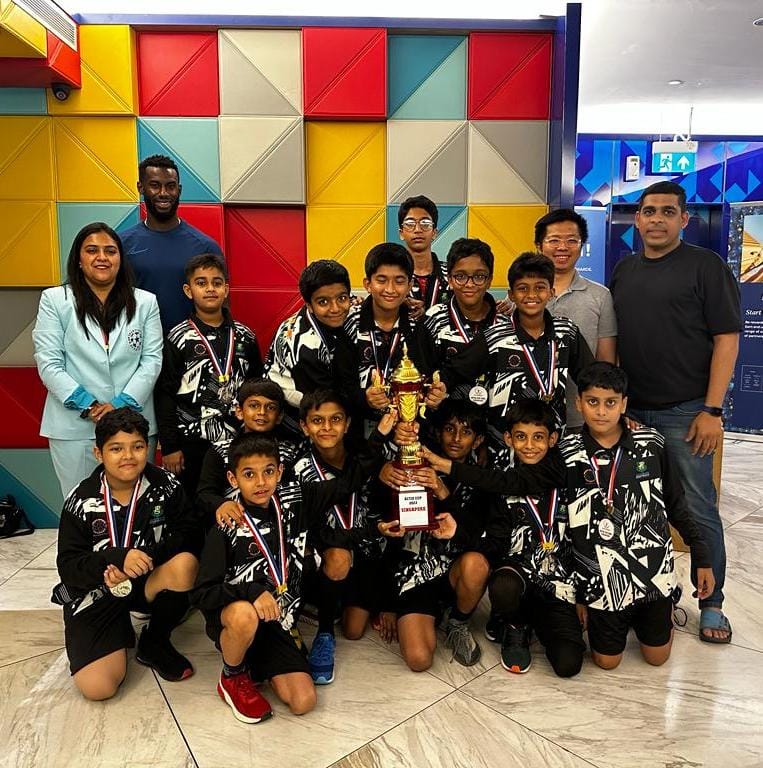 Publish Date : 26-04-2023 12:04:04
Dear Parents,
A great achievement!!!!
Students of Jankidevi Public School participated and represented India in the Actio Cup 2023 and secured second position in Under-12 category held at Singapore.
The winning trophy was handed over by Mr. Bernie Alpha Ibini-Isei Australian International Football Player and
Mr. Tiong Hain, Director of Singa Cup 🏆Singapore.
Congratulations for the well deserving feat.
🏆🏆🏆🏆🏆🏆🏆🏆🏆
Regards,
JPS